Locating The Product You Want.
Items are listing according to style and by category. The main category will be the overall type of product so, for instance, "Tiaras" is a main category of product and the main category will contain sub categories such as "Bridal Tiaras" or "Children's Tiaras". Once you have located the item type that you are looking for, items are listed individually and according to price.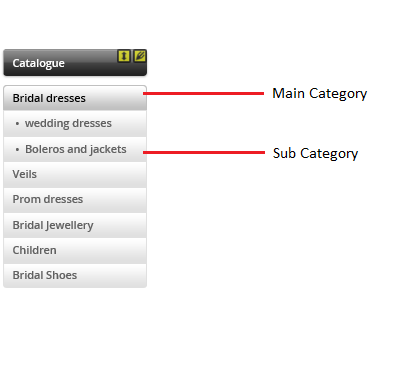 Product Features.
Below we can see an exampled of a product listing. Contained within are pictures of the item, the main picture can be viewed in detail by moving the mouse over sections of the item. Below the main picture there are further pictures which, when clicked, become the main picture. Other item information such as shipping rates, item price, variables such as colour and size are also listed. Make sure when you are selecting an item you choose the correct size and style and the shipping method that suits your needs.Once you have made your selection you can add the item to your basket to purchase.
Review and Checkout.
Once you have added the item to your basket you can review the contents of your basket. If you are happy with the items you have selected you can choose the "review and checkout" option. If you would like to choose further items you can choose to "continue shopping" and the items you have previously selected will be saved in your basket.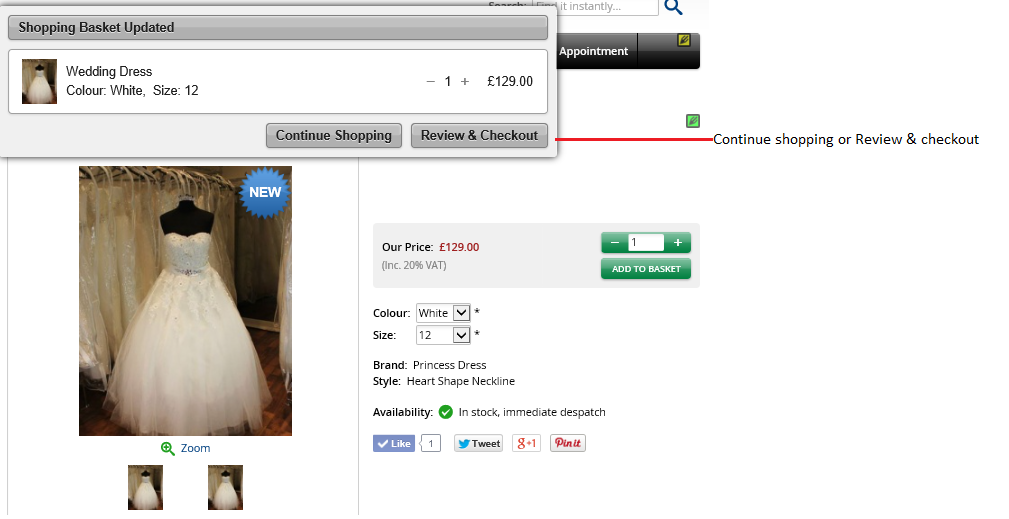 The shopping basket.
The final shopping basket screen gives you a chance to review your purchases and confirm your shipping method selection. Once you are happy that everything is correct you can select "checkout" to move to the final checkout.
Delivery Selection.
Once you have chosen to checkout you will be directed to a screen that allows you to enter your personal details and delivery address informaiton. If you are a registered returning customer you will be presented with the options of logging in and any details you have saved previously can instead be used.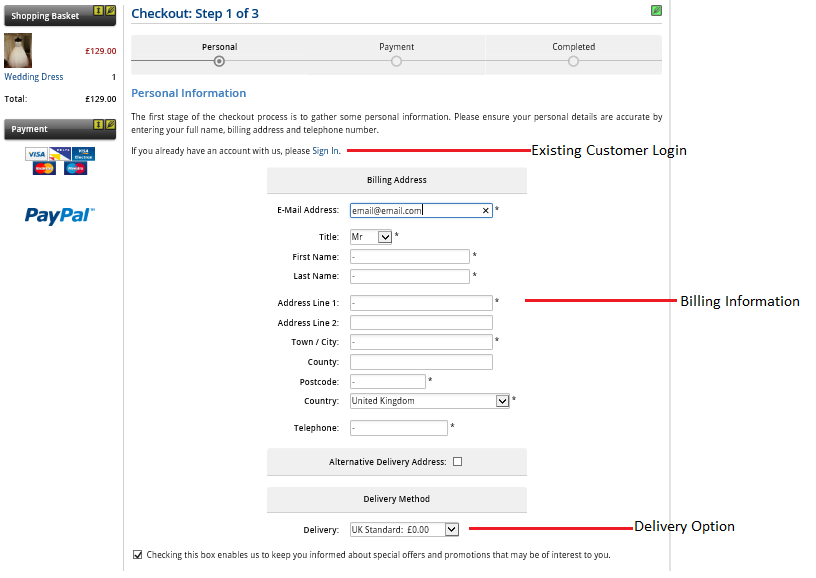 Payment.
Our payments are processed by a Paypal secure server, you can login directly to Paypal where you will be able to choose the payment method which is preferable to you.
If you need further assistance purchasing items please contact us on 07852775463 via email at info@weddingdressmanchester.com.